Are you where you
thought you'd Be by this point?
IF you're anything like us, you imagined that you'd be further along in your journey by this time. You thought you'd be closer to living your dream life and squeezing all the juiciness life has to give. 
INSTEAD, you ended up tossing your big dreams to the back-burner, AND welcomed years of putting other people's opinions, expectations and well-being above yours. "Good enough" seemed to be the best you could do.
BUT YOU REALLY WANT MORE.
MORE JOY. MORE ABUNDANCE. MORE FREEDOM.
All you have to do is take this ONE simple step:
GIVE YOURSELF PERMISSION TO SAY…
YES TO YOUR DREAMS
YES TO THE GOOD LIFE &
YES TO YOU!
Imagine what life would look Like if you said YES to your Biggest Desires?
Would you finally write that book?
Would you finally speak on stages across the world? And get PAID for it?
Would you finally make moves on that business you've been day-dreaming of?
Would you finally allow yourself to SHOW UP, STAND UP, & BE SEEN?
You've put others first for long enough!
It's time for YOU…


A ONCE-IN-A-LIFETIME OPPORTUNITY TO ACTIVATE YOUR BEST LIFE IN A SUPPORTIVE TOP-TIER ENVIRONMENT 
Permission Granted is a revolutionary experience carefully crafted to guide and support you as you show up BIG for yourself, commit to your dreams, and live more of the good life you desire

TODAY

.
This one-of-a-kind program is like nothing you've EVER seen before and like nothing you will EVER see again.
Permission granted
will change your life forever
In Permission Granted, you'll receive a combination of soulful guidance and strategic implementation support from your top-tier hosts, Kate & Patty, and mindset shifting masterclasses from today's cream of the crop experts in the business, and self-development worlds. 
You'll be deeply supported to experience immense growth in a short time.
Your world-Class Experience
Permission Granted is strategically structured to help you make massive growth leaps in a short period of time. Here's what's included in every level your world-class experience: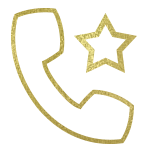 12 months of Permission Granted training with Kate Butler & Patty Aubery
Each month you'll get new techniques to guide you through the process of divinely designing the life of your dreams. You will have lifetime access to the recordings of these calls.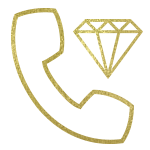 12 Live Expert Coaching Calls w/ Top Tier Experts
You'll receive unprecedented access to some of the most sought-after experts and speakers in the world of personal development and business. You will have lifetime access to the recordings of these calls.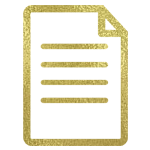 Exclusive Access to the Permission Monthly Guidance Guide
You'll receive a monthly guide with targeted strategies to support your growth and help you achieve the fastest results each month.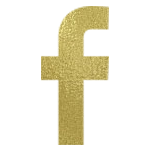 Complete access to the Private Facebook Group
The active Facebook Group will become your place of community. Here you'll get personal support on a day to day basis. You'll be able to workshop your struggles, celebrate your wins, show your expertise, and get answers to your most pressing questions.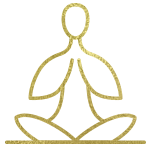 Mastermind with other members within the Private Group

There is strength in numbers. The more incredible minds you put together the bigger the impact. You'll be surrounded by people who all have the same goal as you, to become the best possible version of themselves and create their best lives. You'll be part of a community of people who are rooting for your success every step of the way.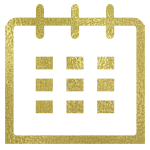 Course Dashboard With Lifetime Replay Access of Each Masterclass
Every call we've done as part of the Permission Granted Brand as well any upcoming ones for this program is accessible via the course dashboard in Kajabi. You'll receive access immediately upon enrollment. 
BUT IF YOU'RE READY TO PLAY A BIGGER GAME AND CATAPULT YOUR LIFE INTO THE BIG LEAGUES
YOU CAN PARTICIPATE IN THE VIP EXPERIENCE THAT PROVIDE THE TOP TIER SUPPORT YOU'LL NEED TO MORE RAPIDLY ACCELERATE YOUR GROWTH.
ON TOP OF EVERYTHING ABOVE GOING VIP UNLOCKS THESE VIP BONUSES: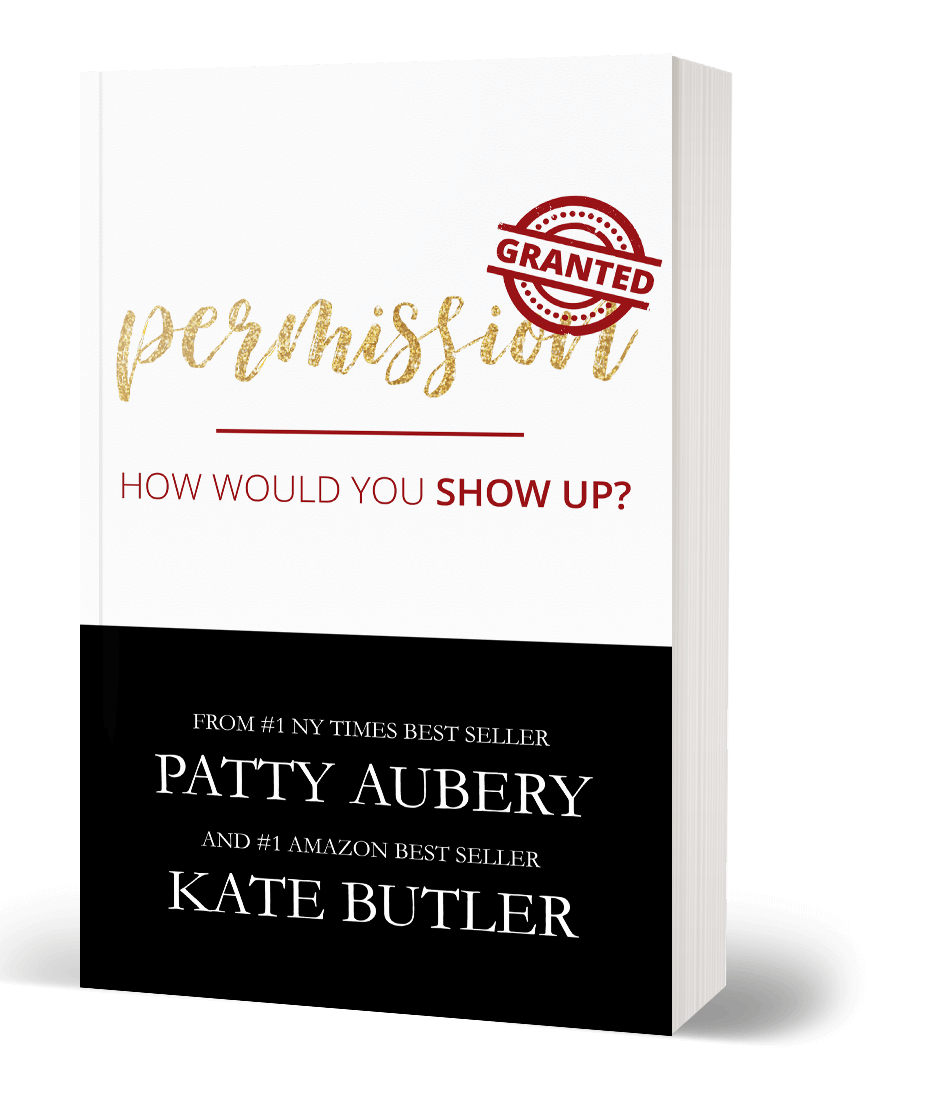 Co-Author spot in our GUARANTEED bestselling book with Patty and Kate, Permission
Be seen and hear on a worldwide platform. You'll take your message to the next level and become a bestselling author. You'll also get VIP support through the book program and writing process, and get all the publishing details taken care of for you.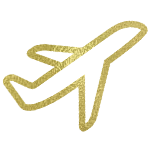 LIVE Mastermind retreat in Patty Aubery's Nashville, TN home
Nothing helps you accelerate more than breaking away from the monotony of everyday life and making LIVE connections with like-minded people. This retreat will help you raise your vibration, give you new perspectives and make deeply bonds and connections with people who are on the same journey. Plus you'll get a behind the scenes look at Patty Aubery's home!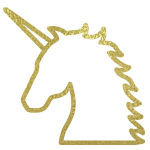 Private VIP Coaching with Patty + Kate
Accelerate your growth with 1:1 support from Kate and Patty. You'll get targeted support that is uniquely suited for you.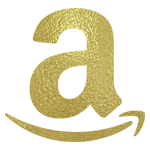 6 - Part Bestseller Author Program
Learn the ins-and-outs of publishing a book and turning into a bestseller.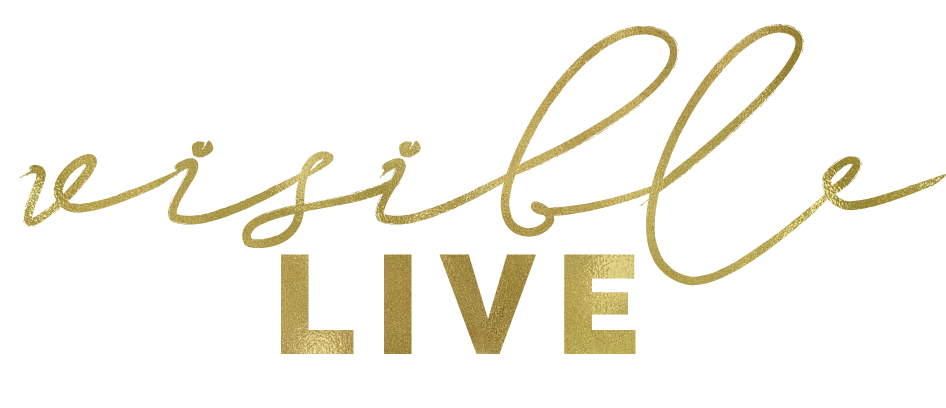 VIP ticket to Visible Live with an exclusive invite to the Author Gala (September)
There is strength in numbers. The more incredible minds you put together the bigger the impact. You'll be surrounded by people who all have the same goal as you, to become the best possible version of themselves and create their best lives. You'll be part of a community of people who are rooting for your success every step of the way.
NO matter which experience you choose, there's one thing for sure:

After Permission Granted your life will NEVER be the same.
Patty Aubery is a brilliant outside-the-box thinker who gets you to achieve bigger results faster than you ever imagined possible. She's been a wonderful client, business partner, advisor and friend to me over the years. I can't say enough about her. Don't be surprised if she cares more about your success than you do. She's THAT kind of person. Whether you need an inspiring speaker or a top level coach, book Patty now! You'll be glad you did.
I'll admit, at first, I wasn't sure if I wanted to work with Kate to get my story out to the world. My hesitation, of course, had nothing to do with Kate
(She's a ray of sunshine!).
I was doubtful that anyone would care or learn from my story. I felt it wasn't "tragic enough" to share, as weird as that may sound.
Luckily, Kate saw it a completely different way. I learned there are thousands, if not millions , of people out there whose lives were out of balance, who were in overwhelm and who needed to climb out of their dark hole, just like me. My story showed them how I did this and helped show them a way out, as well, which I know has helped many, many women.
The coaching program Kate provides is not just about publishing books, she provides life, business and mindset coaching wrapped up all in one. Working with Kate was a life-changing experience for my mindset, health, well-being and my business. The last thing that needs to be said, is the women Kate attracts are the best people I have in circle. You will meet the most extraordinary people just by being in her circle.
Access to 12 Live Monthly Mastery Calls
Complete Access to ALL 12 Expert Calls
Live Monthly Coaching
Private Facebook Mastermind Group
Monthly Permission Guidance Guide
Pay In Full $2,997
or
Payment Plan $297 x 12

*choose desired payment
option on the next page

EVERYTHING IN LEVEL TWO PLUS: Access to 12 Live Monthly Mastery Calls
Complete Access to ALL 12 Expert Calls
Co-Author Best-Seller Permission
Private Live Mastermind Retreat
Private VIP Coaching with Patty + Kate
Pay In Full $20,000
or
Payment Plan $6,000 down + $1,500 x 12
*choose desired payment
option on the next page
WOW! I only imagined what writing this book would mean or the impact it could have! We made it to the #1 spot of the International Best Sellers list and the Best Sellers list across 14 categories! Hundreds of people will soon be reading our book! We could not have accomplished this without all of your support, Kate! Keep spreading the word! It is important to understand we all have the power of choice and to be heard! My heart is full! Thank you very much!
Patty is the BEST! I've known, and worked with her, for over 20 years and she is one of the few people I trust for advising my students! She is completely integrity based and comes from the heart because she truly wants to make a positive difference in the lives of others!
Patty has presented numerous times at my Big Money Speaker live events and we even had her come to my house several times to share her brilliance with my students in small, intimate masterminds! Every time, my students RAVE about her!
Personally, I've learned so much from Patty as she is a brilliant businesswoman. But more importantly, she is a great person who truly cares for others!
If you're ready to take your life and business to higher levels of improvement and continuous growth, then you must work with my friend Patty Aubery! She focuses on getting you rapid results by getting you laser focused, cutting you through all of the clutter and inspiring you to produce outcomes in all areas of your life!
Do yourself a favor and work with Patty today! You'll be so grateful you did!
Are You Ok With Your Life Never Changing?
…having the same experiences, same disappointments, and the same dreams never fulfilled for the rest of your life?
…living your life focused on pleasing others and molding yourself to their liking instead of living YOUR life on your own terms?
…leaving your biggest dreams on the backburner for the rest of your life? Never seeing the results you wanted despite all the time an money you invested into it… 
If the answer is NO and you're
DONE staying stagnant, DONE being stuck in your rut, DONE wondering if there's more,
& READY TO LEAP INTO THE GOOD LIFE…
TheN Permission Granted is The answer You've Been Waiting For.
Do I need a program to follow my dreams? 
You 
could
do it all alone if you had to, or if you wanted to. 
But how has that worked out for you until now? 
We KNOW you're highly capable, we just also know how easily life can get in the way and derail our most detailed and grandest plans. But here's a better question:
WHY WOULD YOU WANT TO DO IT ALONE?
Don't things always work better when you have the trusted support you need? Think about it…
Who would guide you if you hit growth blocks?
Who will give you the necessary nudges when you're playing small?
Who would you turn to for support on your next-level journey when no one around you has been there
So a better set of questions to ask yourself is:
HOW FAR DO I WANT TO GO, HOW FAST DO I WANT TO GET THERE, AND CAN I GET THERE THAT QUICKLY ON MY OWN?
In Permission Granted will give you high-level support from top-tier experts who have been when you desire to go.
Imagine how far and how quickly you'd grow!!
Here are the 14 top tier experts waiting for you inside:
There hasn't been a lineup this good since The Secret was released!!

Each expert brings their specific genius to help you skyrocket your life. 
Here's the transformative journey that's waiting inside:
Our Creme of The Crop Experts
MASTERCLASSES BY THESE EXPERTS ARE ALREADY WAITING FOR YOU INSIDE!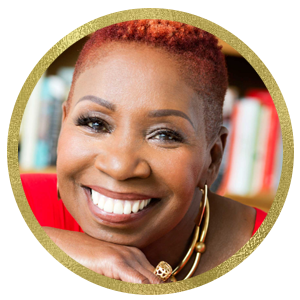 Love, Forgiveness + Spiritual Awakening
Iyanla Vanzant is an American inspirational speaker, lawyer, New Thought spiritual teacher, author, life coach and television personality. She is known primarily for her books, her eponymous talk show, and her appearances on The Oprah Winfrey Show.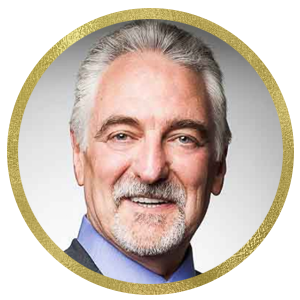 Founder of BNI, Scaling a Billion Dollar Business
Dr. Ivan Misner is the Founder & Chief Visionary Officer of BNI, the world's largest business networking organization. Founded in 1985 the organization now has over 8,300 chapters throughout every populated continent of the world. Last year alone, BNI generated 9.1 million referrals resulting in $13.1 billion dollars' worth of business for its members.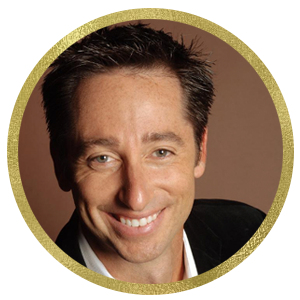 Living Your "Ultimate Life"
Whether it's launching a new business venture or helping someone upgrade their life, there's a common thread you'll find in whatever Jim Bunch does – and that's bringing out the best in the companies and people he works with while personally maintaining an "Ultimate Life".
MASTERCLASSES BY THESE EXPERTS ARE ALREADY WAITING FOR YOU INSIDE!
ENJOY MASTERCLASSES BY THESE EXPERTS LIVE!
JJ Virgin, CNS, BCHN, EP-C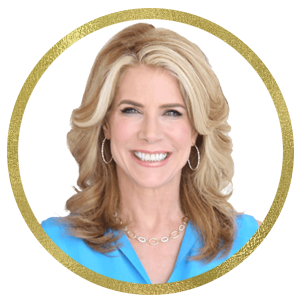 Take Back Your Health + Master Your Mind
JJ is a prominent TV, media personality, and celebrity nutrition expert. This Fitness Hall of Famer teaches her clients how to break through food intolerances, so they can transform their health and their lives. She's the co-host of TLC's Freaky Eaters, and has been featured on  Dr. Phil, PBS, Dr. Oz, Rachael Ray, Access Hollywood, and the TODAY Show.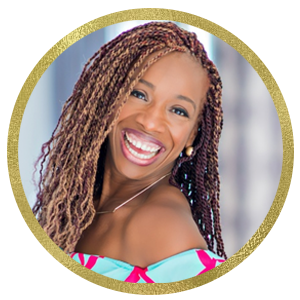 Motivate the Masses Through Your Work
6 time best-selling author and world-renowned speaker, Lisa Nichols has inspired millions through her seminars, her role as a featured teacher in The Secret and her appearances on the Oprah and Dr. Phil shows. She is the founder of Motivating the Masses and CEO of Motivating the Teen Spirit, LLC.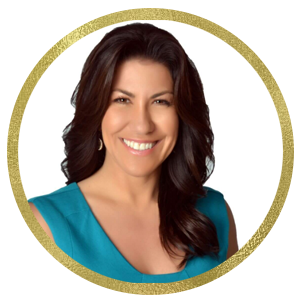 Be Irresistible in Your Life + Work
Entrepreneur, speaker, philanthropist, and devoted mother. Lisa grew her sole 5-figure business to a multi-million dollar company that got  ranked on the Inc. 500/5000 lists two years in a row. She landed in the top 20 for women-owned businesses.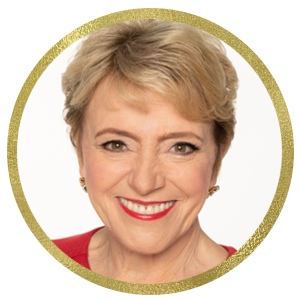 Speaker, best-selling author, and consultant for over four decades, Mary Morrissey's transformational talks and seminars have made her one of the elite teachers in personal development. She is the founder ofLife Mastery Institute®, the premier life coach certification company in the world.
She has spoken three times at the United Nations, facilitated 3 different week-long meetings with His Holiness The Dalai Lama and met with Nelson Mandela in Cape Town, South Africa.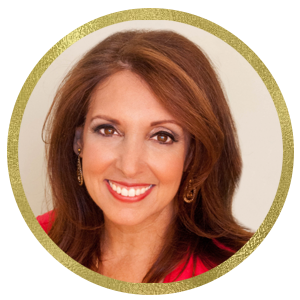 #1 New York Times bestselling author, a world-renowned transformational teacher and an expert on happiness, success, and unconditional love.
President and co-founder of the Esteem Group, Marci delivers keynote addresses and seminars on happiness, success, empowerment, and unconditional love to Fortune 500 companies, professional and non-profit organizations, women's associations and audiences around the world.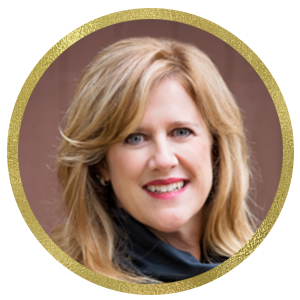 Heal Yourself Through Food
Co-founder of the BNI Foundation and mentor of Abundant Health that focuses on Nutrition, Mindfulness and Spiritual Direction.
When her husband was diagnosed with cancer, she healed him by implementing changes in his diet.
One of Beth's main focuses remains on humanitarian work.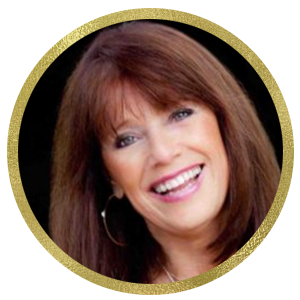 Janet Bray Attwood is a three-time New York Times Bestselling author, world-class speaker, and all around experts on what it takes to live a passionate life.
She has presented her programs as a featured speaker to hundreds of thousands of people around the world with The Dalai Lama, Sir Richard Branson, Stephen Covey, Brendon Burchard, Tony Hsieh, Nobel Laureate F. W. deKlerk, T. Harv Eker, Jack Canfield, Lisa Nichols, and others.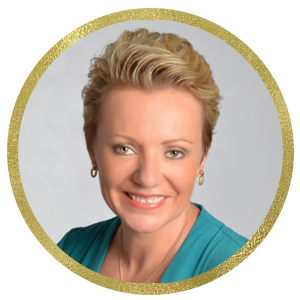 Aussie Natalie Ledwell is a risk taker, non-conformist, rule breaker and maker who believes nothing is impossible. She's an internationally renowned motivational speaker, best-selling author, Law of Attraction guru, host of "The Inspiration Show" and "Wake Up TV!" and co-founder of the revolutionary Personal Development company "Mind Movies".
Her mission is to empower 10 million adults and kids all over the world to lead lives fulfilled with joy, happiness and passion – the lives they were destined to live.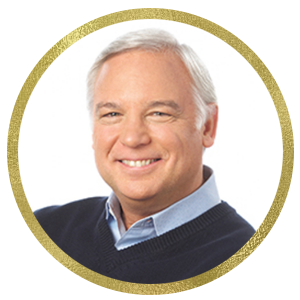 The Principles of Success
An author, motivational speaker, corporate trainer, and entrepreneur. He is the co-author of the Chicken Soup for the Soul series, which has more than 250 titles and 500 million copies in print in over 40 languages.
A pioneer and world leader in the field of personal and organizational training. He has conducted more than 2,500 trainings, workshops and seminars for more than 500 corporations, professional associations, universities, school systems, and mental health organizations in all 50 states and 35 countries around the globe.
Here are the trainings Patty & Kate will guide you through live each month…
Permission to Fully Be You
Permission to Breakthrough
Permission to Sell From Your Soul
Permission to Do What You Love
Permission to Have it All
Permission to Love Yourself Fully
Permission to Fully Be You
I'm in awe! So so so proud and appreciative of all of your support, Kate Butler. Thank you, for not just making my dream of becoming a published author come true but topping it off with #1 best selling in 3 categories….pure magic.
What can I say about Kate Butler? Lots of thoughts enter my head, and one that is very prominate is that she is 100% a breath of inspiration, positivity, energy and grace. When I began my coaching sessions with Kate, my business was growing and things were moving along at what I thought was a good speed. I was reaching my goals slowly but surely and for the most part happy with where I was on my journey. However, right after our first session together things began to take a VERY positive turn. Kate is a connector and helped me realize where things were out of focus and out of place in my life. She helped me re-focus on what was truly important to me and how to achieve goals both professionally and personally that I didnt even realize I had. After my 4th coaching call with Kate I was extremely clear on my direction and where I was going and headed. The very next week I went into qualification for my next big promotion as a Vice President with my company. I do believe that me achieving this goal that I have had for the last 2 1/2 years has a lot to do with working and talking with Kate! I am so excited for the future and what is possible especially when we learn to align our energy with our passion and just let go!
As I wind down this year, I wanted to tell you how grateful I am to have you in my life. You are the very first person that I truly explored personal development and growth with on a deeper level. You are the first person that inspired me to invest in myself. You are the person that inspired me to be a coach. You believed in me. You "shoved" me. You loved me. You lifted me up when I fell down. You led with grace and dignity and looked back to make sure I was still on the right path.
Access to 12 Live Monthly Mastery Calls
Complete Access to ALL 12 Expert Calls
Live Monthly Coaching
Private Facebook Mastermind Group
Monthly Permission Guidance Guide
Pay In Full $2,997
or
Payment Plan $297 x 12

*choose desired payment
option on the next page

EVERYTHING IN LEVEL TWO PLUS: Access to 12 Live Monthly Mastery Calls
Complete Access to ALL 12 Expert Calls
Co-Author Best-Seller Permission
Private Live Mastermind Retreat
Private VIP Coaching with Patty + Kate
Pay In Full $20,000
or
Payment Plan $6,000 down + $1,500 x 12
*choose desired payment
option on the next page
Permission Granted is for people who are ready to Play a Bigger Game
here's how else you'll know if Permission Granted is
RIGHT for

You
:

You have big, HUGE dreams, but have no idea where to start to make them become your reality

You KNOW you're here to play a bigger game, but you can't quite put all the puzzle pieces together…

You feel like everyone around you is having big wins, and you know in the depths of your being that you're capable of having those too…

You admire the big experts who are living the life you've always dreamt of, but fear they're out of reach and that you'd never have access to them

You've taken the first step on your big dream, but aren't quite sure how to elevate to the next level

You feel like you're at a crossroads in your life and wish you could truly have expert guidance on what direction to take to bring your biggest vision of yourself to life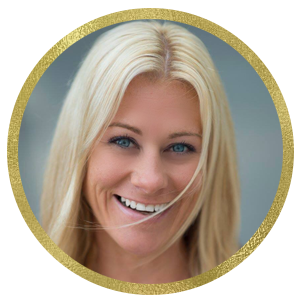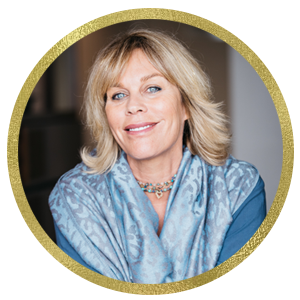 Hey there! We're both incredibly happy you're here! For each of us creating Permission Granted is a dream come true!
We each know just how much it takes to play in the big leagues, and we a thrilled that we get to show how. If there's one thing you should know about us it's this:
We believe that is ANYTHING is possible. Not some of the things, not most of the things, not the things that make sense, or the things that are within reach…BUT ALL OF THE THINGS. More importantly:
We believe ALL OF THE THINGS are possible for YOU.
Permission Granted is where we'll show you everything we know about how to make your "dream" life your EVERYDAY reality. And we're bringing in our most successful friends to show their secrets too.
On our own, we've each achieve MASSIVE SUCCESS. But we're on a mission to serve more deeply to help people reach higher heights than our students and clients ever have before.
That's why we've partnered together to guide the biggest dreamers to live their best lives now.
We would love nothing more than for you to JOIN US. For many, our success stories sound like fairytales. But in reality, we serve as of what is possible when you say yes to yourself and grant yourself permission to live the life of your dreams
It doesn't matter where you're starting from.
All that matters is that you choose to BEGIN..
If you want to make the massive impact that we know you desire, you must give yourself permission to dream and play bigger than you ever have before. It's time to commit to yourself to your success today…
YOUr turn CAN START

TODAY

!
Access to 12 Live Monthly Mastery Calls
Complete Access to ALL 12 Expert Calls
Live Monthly Coaching
Private Facebook Mastermind Group
Monthly Permission Guidance Guide
Pay In Full $2,997
or
Payment Plan $297 x 12

*choose desired payment
option on the next page

EVERYTHING IN LEVEL TWO PLUS: Access to 12 Live Monthly Mastery Calls
Complete Access to ALL 12 Expert Calls
Co-Author Best-Seller Permission
Private Live Mastermind Retreat
Private VIP Coaching with Patty + Kate
Pay In Full $20,000
or
Payment Plan $6,000 down + $1,500 x 12
*choose desired payment
option on the next page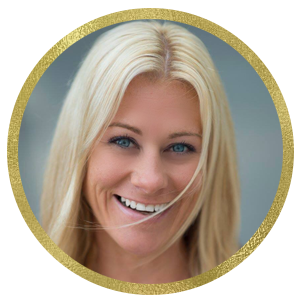 Creator of The Inspired Impact™ Book Series
Kate Butler, CPSC, is a #1 Best-selling and International Award-Winning Author, Inspirational Speaker and Intuitive Success Coach. To date, she has published 8 books of her own, including the best-selling Inspired Impact Series, which includes the titles Women Who Ignite, Women Who Inspire, Women Who Influence, and Women Who Impact. Kate's publishing company, Inspired Impact™, has respectively published 91 #1 Best-selling Authors. Her books have won the prestigious International Readers Favorite Award™ and Mom's Choice Award™ and have stayed on the best-selling charts for over 100 weeks straight.
Her soulful mission is to guide people to activate their core brilliance so they positively impact people's lives and ignite their own. In pursuit of this mission, Kate has impacted thousands of lives through her books, keynote speeches, live events, and coaching programs in her business as an Intuitive Success Coach.
As a speaker, she has graced stages with the likes of Jack Canfield, Marianne Williamson, Patty Aubery and Laura Vitale. Kate's work has been featured and seen on HBO, Sesame Street, PHL17 Morning Show, The Huffington Post, Fast Company, FOX and NBC. The Huffington Post has coined the phrase, "Kate Butler is the real deal."
Her philosophy to love more, give more, and care more than necessary runs central in all of her endeavors.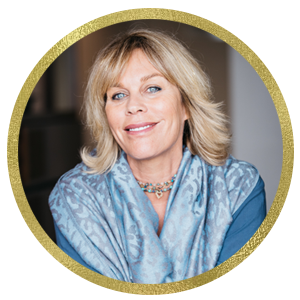 "Billion Dollar Brand Builder & Strategist"
As President of The Canfield Training Group, she has not only overseen the growth of the publishing industry's first billion-dollar brand in Chicken Soup for the Soul®, but she's also created a multi-million dollar training company around the success principles of author Jack Canfield. From his early days as an emerging self-esteem expert to a becoming a world-renowned public figure as America's #1 Success Coach, Patty Aubery has been the guiding force—overseeing every deal and watching literally millions of people access the training and insights Mr. Canfield has to offer.
She helped build a licensing division that spanned retail merchandise in dozens of categories including greeting cards, collectibles—even pet food. And, she played a primary role in the globalization of The Canfield Training Group, eventually expanding its live training and coaching programs to 108 countries—including preparing thousands of emerging success trainers for professional careers in the transformational field. As the chief negotiator, rainmaker, developer, manager and champion of Jack Canfield's career and companies, there isn't a project, program, idea, opportunity, market or career move Patty Aubery doesn't know intimately.  In addition to her executive experience and powerhouse  Contact List, she has also lived the dream of many as a published author, media personality, executive mom, world traveler, avid meditator and lifestyle expert extraordinaire.
Why Permission Granted
and Why Right Now?
Permission Granted is a ONCE IN A LIFETIME program and opportunity.
Patty Aubery has NEVER stepped away from strategizing for Jack Canfield long enough to run her very own program, but she has now opened herself to be invested in this for YOU.
–
Each of the experts on our list of participating guest experts in this program NEVER offer themselves to work with 1:1. There is no way you can book a call with them, there is no way you can work directly with them. Even if you had the means to invest in their value, these highly sought after experts aren't accessible to the public. But in Permission Granted, they are making themselves available in a LIVE setting to interact with you, coach you, and guide you directly.
–
When else will you have an opportunity like this in front you? It is NO MISTAKE that YOU'RE reading this right now. The very fact that you're on this page is a gentle nudge to get you to take action on your biggest dreams. Remember all it takes is one leap in the direction of your highest self for doors to open for you. Don't let this be the door you later regret not walking through. The time is now, my friend.
Words cannot express the gratitude I have for meeting Kate in March. She was a guest speaker at an event I attended. Listening to her story and what she was able to create for herself despite what life had dealt her was such an inspiration. She shared real concrete tools that I use on a daily basis to live from that place of connection with the Divine within me. Kate is soulful and strategic, magic and masterful in her co-creation with Source. I left the event having recognized myself as a Soulful entrepreneur who was ready to go out into the world and truly be heard. I've since signed up to be a part of Kate's Women Who Impact book and traveled to the South of France for a retreat full of miracles. I have had a couple of requests to speak and I am finally in a place where I feel worthy to put my message out into the world.
I had never quite found women doing business in the way I had always dreamed of and with Kate, I had an opportunity to see someone able to claim all aspects of herself and succeeding beyond belief. So much has happened in the last 3 months. Kate is a powerhouse and her ability to see me so clearly helped me see myself through her eyes. I I feel unstoppable!!!
Kate is AH-MAZING to work with. I had the honor to work with her on the Women Who Influence Book project. The experience was beyond my expectations. The book process was intimidating to me however Kate and her team make it super easy and stress-free. The authors only had the responsibility to focus and write our chapters. All the other book details were taken care of for us. The support provided throughout the entire time together was absolutely magnificent. Kate understands the multitude of emotions that arise writing your truth – your message – the vulnerability and rawness of your story being published for the world to read. She gets it and is there to hold your hand in support and guidance. I'm forever grateful for this transformational experience!
Frequently Asked Questions
Q: I am looking to expand my business, is this program for me?
A: For those looking to start a business doing what they love or expand their current business, this course will provide you the necessary tools to take you to the next level. For those of you who are not expanding your business, I believe the program will provide you the success tools you need to align more fully with your life + passions.
Q: I'm super busy right now. What if I don't have time each month for the calls?
A: All calls will be recorded and you will have access to all the modules throughout the entire duration of program + access to this information for life. So you can come back and access these calls at any time.
Q: Are payments plans available?
A: Yes, absolutely! Of course, you will receive a discount for paying in full, but we absolutely have options available to meet everyone where they are. Check below for all pricing options.
Q: What can I expect from this program?
A: A supportive + safe environment that will focus on your successful growth in life + business. Expansive content. Direction to divinely design the life you are seeking. Tools, resources, conversation + mentors who can specifically guide you through your exact challenge that is holding you back and teach you how to master it so you can move forward. Meditations, strategies, processes, love, support and guidance. Your life propelled forward.
Q: I've signed up for other courses and have not received results, how do I know this is right?
A: You'll know in your heart. You'll know in your soul. Follow that guidance, it will never lead you wrong. While we can not guarantee results, we have hand selected every topic, every expert and every added value over the course of the next year to add the most value possible to you and the success of your dream life. This program is ONLY comprised of true experts, with proven track records who have achieved massive results, not only in their own lives, but for millions of people around the world. This is a once in a lifetime program, we hope your heart guides you to reap the benefits of all it has to offer.
Patty can quickly make any problem you have into an opportunity. We all have problems, and most people you talk to give advice, but their advice isn't great. Patty's advice is excellent and if you follow it, it will work out for you!
We're so grateful for your wisdom, enthusiasm, and insights as we've built the Oola publishing brand. Thank you for jumping in with advice, connections, expertise, and keen business sense derived from nearly 30 years at the top of this industry. Your guidance and friendship has been an amazing gift to us.
Access to 12 Live Monthly Mastery Calls
Complete Access to ALL 12 Expert Calls
Live Monthly Coaching
Private Facebook Mastermind Group
Monthly Permission Guidance Guide
Pay In Full $2,997
or
Payment Plan $297 x 12

*choose desired payment
option on the next page

EVERYTHING IN LEVEL TWO PLUS: Access to 12 Live Monthly Mastery Calls
Complete Access to ALL 12 Expert Calls
Co-Author Best-Seller Permission
Private Live Mastermind Retreat
Private VIP Coaching with Patty + Kate
Pay In Full $20,000
or
Payment Plan $6,000 down + $1,500 x 12
*choose desired payment
option on the next page